BTM Compliance

Your trusted partner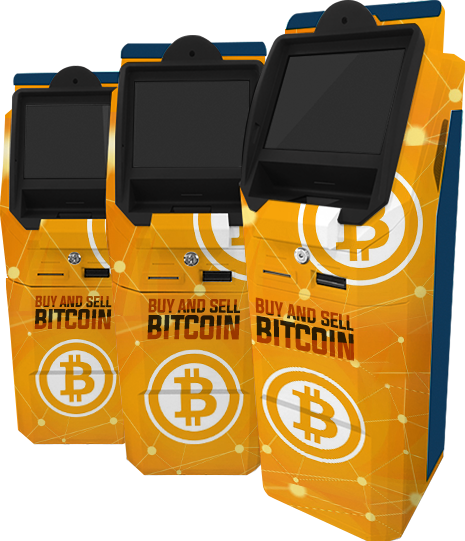 Bitcoin ATM Compliance Services
We offer a custom-built Compliance Program with AML/KYC controls for Bitcoin ATM kiosks.
Custom Built AML
We use our expert team of developers to build you the program that fits your business needs. Let us know how we can help you!
FinCEN Registration
We register your business with FinCEN as a Money Services Business to comply with the Federal registration.
SAR/CTR Reporting
Our experts monitor activity, document all pertinent information and report any suspicious activity on your behalf.
Support
Our top priority is your satisfaction and security, that's why we're available 24 hours a day, 7 days a week.
Our work speaks for itself!
AML COMPLIANCE
We take care of all the hard work in monitoring your Bitcoin BTM Kiosk for you.
FinCEN REGULATION
We offer consulting on FinCEN regulations and registration of your Business.
AUDIT / REVIEW
We offer specialized Audit and Review Services for your Business. 
AML Compliance for Bitcoin ATM / BTM Operators
FinCEN requires MSB's to establish an effective AML program with the following procedures:
IDENTIFICATION AND VERIFICATION OF CUSTOMER
Our professionals collect all relevant identification information of your customers (name, surname, date of birth, passport information, residential and business address, socialsecurity number or taxpayer identification number) and will conduct the proper KYC methods according to the provided AML Policy and business model.
FILING REPORTS
Federal regulation requires us to report any transaction or activity that is deemed suspicious and involves or aggregates funds or other assets of $2,000 or more, ($5,000 or more if identified by issuers from a review of clearance records) in this case, a Suspicious Activity Report (SAR) will be filed.
We have on staff professionals with many years of experience in Anti-Money Laundering and Customer Due Diligence that will be monitoring the transactions of your customers, detect and report any financial crimes to the proper channel.
CURRENCY TRANSACTION REPORT
When a transaction occurs in the amount of $10,000 or more, a Currency Transaction Report (CTR) must be filed.
Our professionals file and submit any necessary CTR's with FinCEN according to relevant regulations.
RECORD KEEPING
Federal regulation requires record keeping for transactions in the amount of $3,000 and more.
We store and maintain all necessary recordkeeping information of your customers (name, address, verification of ID and SSN/TIN)).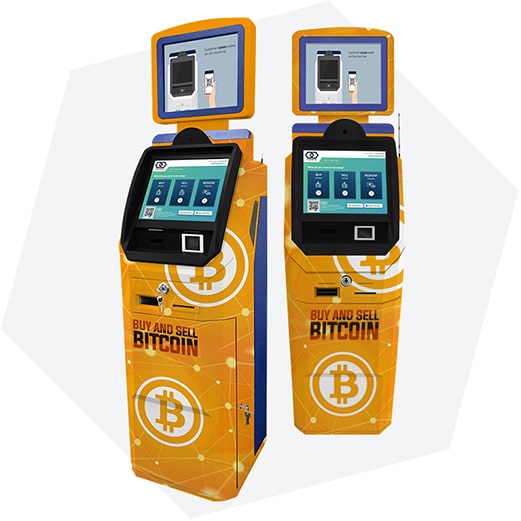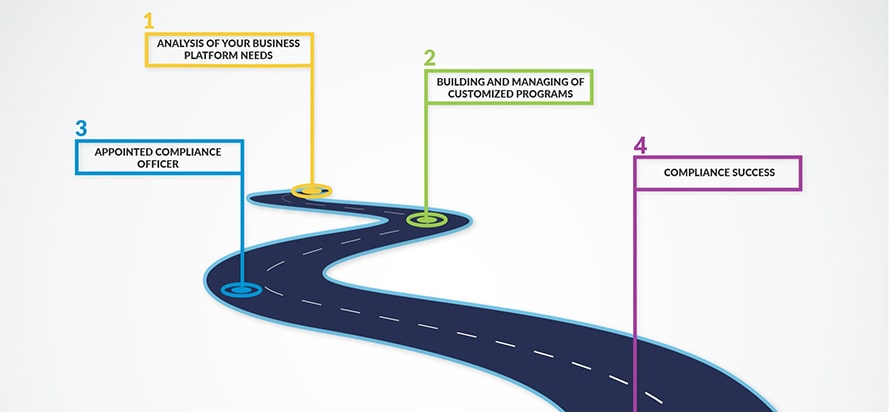 4 steps to having your Business Compliant
1.  Analysis of Your Business Platform Needs
2.  Building a Specialized Tailored Program 
3.  Appointing the Compliance Officer
4.  Monitoring Your Day to Day Work
Get Into Gear
Our full Bitcoin ATM compliance package, which takes you from registration to operation, is a best-in-class solution for the Bitcoin ATM companies looking for full compliance from start to finish. We custom build your AML Policy, file for FinCEN registration, file all necessary reports, and provide necessary training and risk assessment; And if you already have compliance and need to go through mandatory review we provide Independent Audit / Review services.
Customized AML
 The Anti-Money Laundering program is key to your company's compliance success. Each program is built business specific and BTM Compliance will manage and update as necessary requirements evolve. We ensure a sense of security with our easy to manage dashboard that is run by our team of expert monitoring analysts.
Customer Due Diligence
As a BTM Operator, we want you to feel secure with our unmatched Customer Due Diligence Program. This key element is essential in effectively managing risks and protecting you against potential financial crimes and nefarious activities. All information collected, including patterns and comparisons to government lists are used to clear or report any suspicious activity.
Customized KYC
It's important to know who you're doing business with. Our experts efficiently manage all KYC policies and regulatory compliance requirements surrounding your customized program to determine all client and counterparty data and documentation required to support the KYC and regulatory compliance obligation
Independent Testing
Our experts independently test, review and monitor all aspects of your anti-money laundering program for overall integrity and effectiveness. Leave it to us to make sure all procedures and updates are implemented to make sure your programs are kept secure and running as they should.
Compliance officer
Acting as Compliance Officer
FinCEN REGISTRATION
We offer a custom-built Compliance Program with AML/KYC controls for Bitcoin ATM/BTM kiosks.
CUSTOMIZED AML
Our expert team of developers are ready to build the program that fits your business needs and is structured to satisfy all Federal guidelines.
CUSTOMIZED KYC
 Knowing your customer allows you the ability to understand what is going on in your business and a vital tool in keeping it free of criminal activity. 
CDD
Customer Due Diligence (CDD) is key to effectively managing risks against potential financial crimes and nefarious activities.
REPORTING
Suspicious Activity Reporting (SAR) is essential to keeping your business secure. If we detect that any suspicious activity is taking place, a SAR will be filed with FinCEN according to regulation.
AUDITING
We take all necessary measures to independently test and maintain your AML Program.
COMPLIANCE ADVISEMENT
Our Compliance Officer is vested fully in implementing and enforcing the AML/KYC Program.
TRAINING
We provide training for all evolving regulations relating to FinCEN as they pertain to your business.
 KYC compliance for Bitcoin Atm / Btm 
COMPLIANCE ADVISEMENT
We are always here to help with your compliance needs. We offer you ongoing consulting services to keep your business running smooth and
stress free
. You ask, we answer.
STAY SECURE
We build and secure all necessary tools to keep your business compliant with all Federal regulations.
STAY INFORMED
Stay updated with all news from Federal bodies that may affect your business.
We specialize in Bitcoin BTM operation and custom compliance designed to meet regulator requirements.
What can we do for you?
Visit us
OUR ADDRESS
345 Hill Road Suite D,
Robesonia PA 19551
Call us
PHONE
Phone: +1 (610) 709-5564
When
WORKING HOURS
Monday-Friday: 9:00 am – 5:00 pm EST